ioolio! – cooking classes with Aele Cabiddu at Il Casone in Piano di Mommio (LU) in summer time and in the Taverna Le Gradole in Seravezza (LU) in winter time
For the first time after numerous requests from our guests we present: Starting from the summer season 2015 we will offer regularly exclusive and individual cooking classes, that we created with the chef Aele Cabiddu and that we organize together; ether at Il Casone (summer and autumn) or at the Taverna Le Gradole in Seravezza (winter) which is around 20 minutes by car away from Il Casone.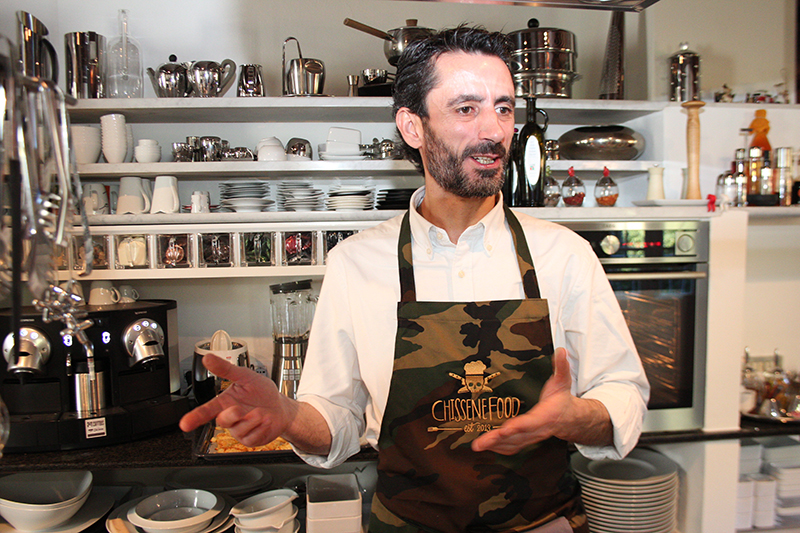 Aele Cabbidu is a cooking master with international experience, who worked also many years as a private chef for the Italian fashion designer Valentino Garavani in Gstaad and Paris as well on his yacht "Blue One". His culinary expertise derives from various renowned restaurants in Amsterdam, Barcelona, Venice and Aosta Valley. Now this expertise can be found in his Taverna Le Gradole in which he proposes a modern aroma- and product-oriented Cucina versiliese and toscana.
Aele is able to hold our ioolio! cooking classes in Italian, English, Spanish and Dutch. Certainly it will be possible to have a German simultaneously translation too.
For the start we planned the following themes:
1. The Italian pasta and its modern interpretation. Classic and creative sauces.
2. The Italian Antipasti-culture. Contemporary, which means light warm and cold starters from the different regions of Italy.
3. The variety of the Italian vegetable dishes – not only for vegetarians. Old and new vegetable varieties. Vegetables as main and as side dishes.
4. Mediterranean fish specialities – from the barbeque, from the oven, as a soup and as a salad. From the classic "al verde" preparation to the creative gourmet composition.
5. The saisonal Tuscan meat cuisine in its current expression. Beef, pork, poultry, rabbit and game.
6. The Italian soup culture. Light and strong in aroma.
During our cooking classes, that we planned for 4 to 6 people (and we are of course flexible regarding the number of guests or children) we serve Tuscan wines as well as juices and other soft drinks and tastings of the commonly prepared dishes.
Your request regarding allergies or intolerances will be obviously considered.
In addition to our themed cooking courses we offer you the possibility to cook together with Aele a special ioolio! three-courses-menu:
Meet – Fish - Vegetarian
Next to the preparation of only fresh regional products Aele will give you historical and cultural information of the products, explains their different sensory properties and gives you hints to purchase them in Italy.
Time: from 11 am until approximately 4 pm
Price: Per person Euro 270,--